The Gen 4 DS games consist of Pokemon Diamond, Pearl, and later on Platinum. That's where Pokemon Sun Pearl and Moon Diamond come into play. These games are DS ROM hacks of Diamond and Pearl. You have to use a Diamond ROM for Moon Diamond and a Pearl ROM for Sun Pearl.
Featured Videos
The concept is that the game's story and most of the features are from Diamond and Pearl. You'll just be using Gen 7 Pokemon which are from Pokemon Sun and Moon.
Now you get it, these hacks are mashups of 4 different games and 2 different Generations that you can play on your preferred DS emulator.
Other DS ROM Hacks
Pokemon Sun Pearl and Moon Diamond Details and More
Story
The story of these games is the same as Diamond and Pearl. There might be some minor edits when it comes to the dialogue and some characters. If you played the Gen 4 games, then you already know what to do and where to go.
Features
One of the principal features of these hacks is that you'll be using Gen 7 Pokemon. You have access to these Pokemon at the start, and even the Starter Pokemon are from Gen 7.
You can get other Pokemon from other Generations later on. Another concept is that, like regular Pokemon games, you can get some Pokemon in one game but not in the other. Also, the characters you play are from Gen 7.
Pokemon Sun Pearl and Moon Diamond Information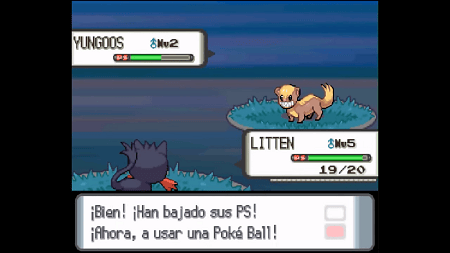 Pokemon Sun Pearl and Moon Diamond
Creator: Grillo
Game Base: Pearl or Diamond
Language: Spanish
Source: N/A
Feature List
Use Gen 7 Pokemon
Other Generation Pokemon are available
Characters from Gen 7 are playable
Trade evolution Pokemon will evolve without trading
Some updated Sprites
Trainers and their teams have been updated
Screenshot
---