Pokemon Light Platinum DS is one of the most successful Pokemon DS rom hacks. The original Pokemon Light platinum for GBA was released in 2011, and due to the game's growing popularity, the developer made a remake of Pokemon Light Platinum using Pokemon HeartGold as a ROM base and making it available for Nintendo DS.
Pokemon Light Platinum DS has 107 Pokemon from six different generations. In the game, you can encounter fairy-type Pokemon, and also, there is an increased chance of meeting shiny Pokemon in the wild. There are plenty of noticeable improvements in the game compared to its original rom base version.
Featured Videos
Whilst hasn't been updated for several years, the game still captures the heart of many gamers.
Update: Great news. There's ongoing progress happening right now, and the Light Platinum DS community is super excited for the final release, which hasn't been unveiled yet.
Modifying Pokemon DS games is not easy at all; it takes a lot of time to create a game as compared to GBA rom hacking. But the tremendous number of positive reviews for the Pokemon Light Platinum DS inspires many rom hackers to explore more into DS rom hacking.
Download Pokemon Light Platinum DS now and play it with your favorite Nintendo DS emulator.
If you're looking for cheats in this game, although we haven't tested it yet, most likely, the regular Pokemon HeartGold cheats could also work in this game.
---
Game Information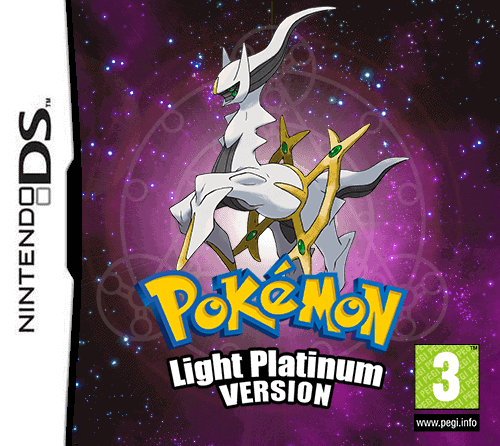 Pokemon Light Platinum DS
Updated: November 22, 2015
Developer: Mikelan98
Game base: Pokemon HeartGold
Source: Link
Features
The two regions will be bigger
Larger routes and more decoration
Drastic reshuffle in many other areas
Pokémon up to Generation VI
107 more Pokémon than the GBA version
Pokémon will follow you wherever you go
The story has a different beginning from the original
New puzzles in the plot
A lot of legendary Pokémon (from all generations)
Screenshots
Pokemon Light Platinum DS Download
---