An interesting ROM hack based on Emerald you might want to check out is Pokemon Voyager. It has a nice and interesting story in itself. It has a set of customization features for your characters.
It's your typical Pokemon game with twists and turns and capturing Pokemon. The game isn't complete as of now but it is playable.
Featured Videos
The game also has an array of Fakemon that you can catch and use. One more thing is that the file in the download section is a BPS file.
It isn't a UPS or IPS file but if you click here, you can read our instructions on how you can patch it. Just use the patcher, follow the instructions, and use Emerald as your base ROM.
More Emerald-based ROM Hacks You Can Play
Pokemon Voyager Details and More
Story
Your character lives in Andromeda City located in the Keplara Region. Your father is a policeman and your mother is a Pokemon Gym Leader You're moving to a new city because your mom has to take up the role of being the Gym Leader there.
Just like most games, some trickery happens as you're unpacking in your new house which leads you to become a new Pokemon Trainer leading to the events of the game.
Features
There is a combination of Pokemon and Fakemon that you can use. The PokeDex is expanded upon which tells you what the Pokemon or Fakemon's Moves and other data that regular PokeDex don't have.
Customization is also available allowing you to unlock some cosmetics later on. Randomizers and Nuzlocke mode is available in the game. Try your luck as well hitting the Casino and Battle Factory for some nice prizes and more.
Pokemon Voyager Information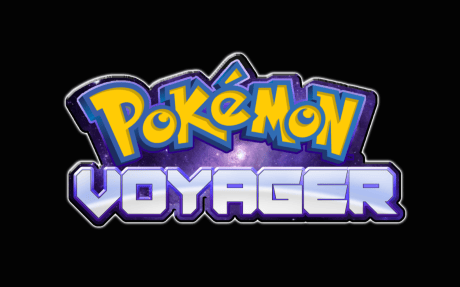 Pokemon Voyager
Creator: ghoulslash
Game Base: Emerald
Language: English
Source: Link
Feature List
Combination of Pokemon and Fakemon
Character customization
Daily PokeMart Item Special Sales
Charisma System
Nuzlocke Mode available
Randomize Features are present
Use HM with ease
Custom sprites and animations
Multiple Poke Balls to use
Screenshots
NOTE: PATCHING IS REQUIRED TO PLAY THIS GAME!
We don't share pre-patched rom hacks and roms – sharing these files is considered piracy, and it's illegal! Before you can play this game, you need to patch the downloaded file to a clean base rom. To learn more on how to patch, check this guide.
Download Pokemon Voyager
---