Pokemon Orange Islands is a ROM hack of FireRed. It is based on the anime episodes from the Indigo series, which take place in the Orange Islands. The hack contains all the 151 Generation I Pokemon as well as other bonuses.
You can use the different GBA emulators as they are the only ones compatible with this ROM hack. This ROM hack is currently in beta form, so there might be new updates later.
Featured Videos
Story
Just as we mentioned, the ROM hack is based on the episodes of the Orange Islands from the Indigo anime. If you've seen those episodes, then you may have an idea of how the game's story will flow. However, some parts have been changed for the Pokemon Orange Islands ROM hack, but it can be the same.
Also check: Pokemon Rom Hacks List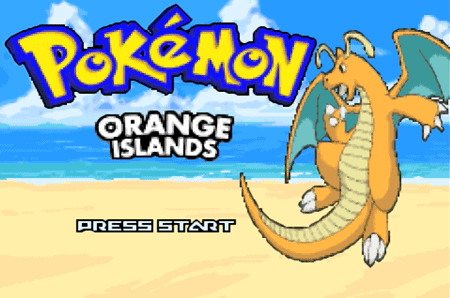 Features
While the game is a FireRed hack, the graphical presentation is a bit different. It doesn't look like FireRed, and that's not a bad thing. The game uses distinct sprites and different backgrounds that allow you to explore the different parts of the Orange Islands.
We mentioned that the original 151 Generation I Pokemon is in the game. When you also start the game, you play as Ash Ketchum. You start off with Pikachu as well as his other staple Pokemon during the events of the anime. These include Bulbasaur, Charizard, Squirtle, and Muk.
Several items are available in the game, but not all the TM and HM are there. Speaking of items and HMs, you can use some of these as items. You can use Dive, Whirlpool, Rock Climb, and Rock Smash. Plus, there is an interesting feature where you won't lose a Poke Ball if it fails to capture a Pokemon.
Based on the story as well, you only get to face off against 4 Gym Leaders, which is somewhat staying true to the Pokemon Orange Islands arc.
---
Pokemon Orange Islands Details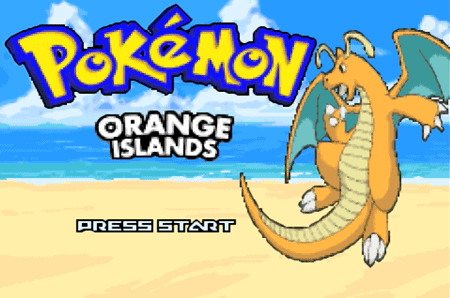 Pokemon Orange Islands
By: Kalarie
Game base: Pokemon FireRed
Language: English
Source: Link
Full Feature List
The Orange Archipelago
4 Gym Leaders & Badges
New Sprites
New Tiles
New Maps
Pikachu as a starter and the possibility to get Ash's other Pokemon early in-game
All Pokemon from Generation I (plus Tracey's Marill from Generation II)
Physical/Special/Status Split
No Pokeball took upon failed capture
Items to use are Dive, Whirpool, Rock Smash & Rock Climb
Screenshots


Download Pokemon Orange Islands
---