We're going to be discussing another emulator for GBA systems that you can use on your Android devices. That emulator is called Nostalgia.GBA which you can download for free from the Google Playstore.
Featured Videos
This also means that we'll be rolling out our Nostalgia.GBA review for playing Pokemon games on Android.
If you want to know how you can play and run GBA Emulators on Android devices, we have a guide that you can take a look at.
Just to be clear, this emulator runs only for Android devices. It isn't available for iOS at the moment, and there's no point in getting this for PC since there are a ton of other emulators out there.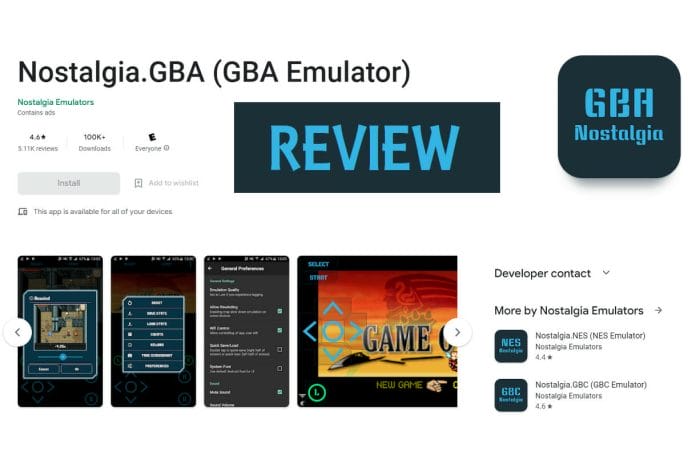 We'll give you all the details that you need when it comes to Nostalgia.GBA. You'll decide if you want to use Nostalgia.GBA or not when it comes to Pokemon games available to play. Click here for those games and hacks available.
Other Android GBA Emulator Reviews
Nostalgia.GBA Review Overview
Features
Can run GBA games smoothly.
Run .GBA or .ZIP files without unzipping them.
User-friendly interface.
Can save and load data. This also includes quick save and quick load features
Take, save, and share screenshots.
Nostalgia can connect to the internet.
Controller connection is also available, allowing for Bluetooth and other types of controllers where players can set their configuration.
44100 Hz stereo sound support.
Able to use cheats.
Turbo buttons are also available.
Pros and Cons
Pros
The free version is good enough, with enough features available to players.
Internet connectivity is also good and convenient.
Convenience is overall a boon, such as no need to unzip files or even share files online.
Cons
Features are limited to the free version.
Watch out for other Nostalgia emulators that are not the real ones.
Our Experience
When we booted up the Nostalgia.GBA, the app has a very smooth frame rate, and its emulation is really good. However, you might want to turn on special features like turbo and fast-forward buttons.
Those are two different things and the buttons will pop up on the screen should you want to use them or not.
It's also noticeable that you will encounter some of the free features and those that are locked behind a paywall, which is also fine as a free user. Having used Nostalgia.GBA, we can safely say that this emulator is good on its own despite being free.
Screenshots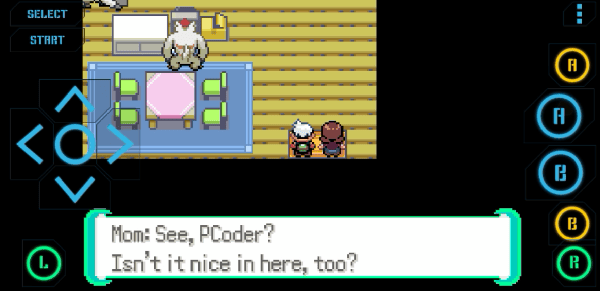 Alternative GBA Emulators
MyBoy
Probably the number one emulator for GBA being used for Android. Like Nostalgia.GBA, it does have a free and paid version. It's the gold standard, and you'll see that a majority of the feedback is high.
So that means this is definitely a worthwhile emulator without the added price should you choose. The free version of MyBoy is good enough, but paying for the full version isn't such a bad investment as well.
John GBA
John GBA is another good free emulator with the features that you want, like save states, turbo features, use cheats, and more. Plus, it also has support for using .ZIP files without the need to unzip them.
Cheats are usable even on the free version as well as Bluetooth controller support. Speed and turbo button features allow you to pick up the pace when it comes to the games.
Pizza Boy
Don't let the name fool you. This GBA emulator for Android devices is just as good. It has the basic features that you need for free and can even run GBC ROMs.
The free version allows you to speed up the game and even slow it down when needed. Save states, and quick load features are available. The 60 FPS guarantee is also there as well as shaders that you might like.
It also comes with the ability to customize button UI, such as size and positions. Finally, there are no ads playing on Pizza Boy, even if you're using the free version.
Conclusion
That concludes our Nostalgia.GBA review for playing Pokemon games on Android. The free version is enough to keep you entertained. It is also worth buying the full version since it isn't that expensive.
Plus, you can pretty much access all the features available.
Just watch out that you're actually getting the GBA version. Nostalgia has several other emulators specific to certain gaming systems.
You wouldn't want to buy the wrong version and cannot play the Pokemon games you want.