If you love some good fan-made ROM hacks utilizing programs like RPG Maker and more, you may want to check out Pokemon Uranium.
This hack is indeed good and you can play it for PC and Android. However, many have been asking how to play Pokemon Uranium on Android and PC.
Featured Videos
For more tutorials on playing other fan-made Pokemon games, take a look at this list.
This guide will help you play the game for PC and Android. At present, it's not possible to play Pokemon Uranium on iOS.
However, we can remain optimistic that a compatible emulator or version will be developed in the future.
Enabling iOS users to also partake in the excitement of playing this game on their devices.
You can also click on this link to find out more about what we have to say on Uranium but we'll provide a brief summary here.
Other "How To Guides" to check out:
What is Pokemon Uranium?
Pokemon Uranium is a fan-made game developed using RPG Maker XP.
Despite not running on any Nintendo emulator, downloading the game will allow you to run it as it is on a PC. Running this game on Android is a bit complicated process which we'll get into later.
The game itself is your typical Pokemon game. You play as a trainer, catch Pokemon, do battles, and everything else in between.
The graphics look a bit better because they don't run on GBC or GBA emulators. Now, here's how to play Pokemon Uranium on Android and PC:
How to Play Pokemon Uranium on PC
Playing on PC is so easy with the following steps, read on to learn:
Step 1 – Download the game
The first thing to do is download the game. Use this LINK to lead you to Pokemon Uranium's main downloading site.
NOTE: For PC, choose the installer download links and not the ZIP file links (see below).

Step 2 – Launch the installer
After the download, you will get an installer. This differs from the usual ROM hacks where you may unzip a file.
Simply launch the file as seen below.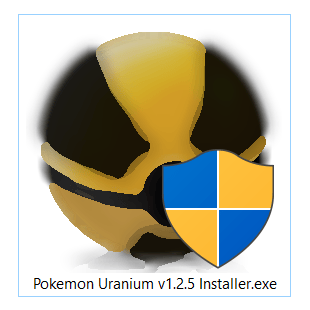 Step 3 – Set up the installation path
Once the installer is launched, you need to set some things. These would include language, settings, and the installation location.
The installation location is where the game will be placed. That's up to you where you want to place the game. When you're ready, click INSTALL.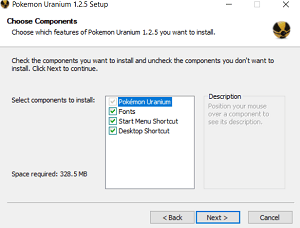 Step 4 – Wait for the installation
For now, wait for the installation to finish. The process may take long or be very quick depending on your computer's internet speed.
You will eventually receive a notification telling you that the installation is finished.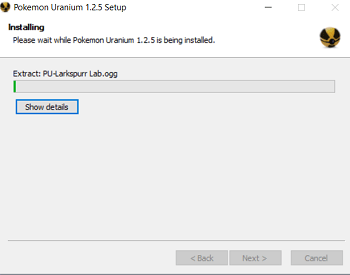 Step 5 – Launch the game
Now that the game is finished installing, go to the folder where the game is saved. Simply click on the launch icon (see below) and you're done.
You can start playing the game as intended.
How to Play Pokemon Uranium on Android
Playing Pokemon Uranium on Android has a lot more steps, but we're here to guide you.
Step 1 – Get the game first
This is the same as the one for PC, click on this LINK to let you download the game. The difference is that you need to download the ZIP file (see below) and not the installer file.

Step 2 – Get a file unzip app
Go to the Google Playstore and choose an unzip app (if you don't already have one) that will unzip files.
There are a lot of free ones (see below) that you can look for.
Step 3 – Unzip the game file
Now that you have an app to unzip the Pokemon Uranium file, do it. Run the app and follow the instructions (varies between apps) to unzip the file.
Just wait for a couple of minutes and you'll get a notification that it's done.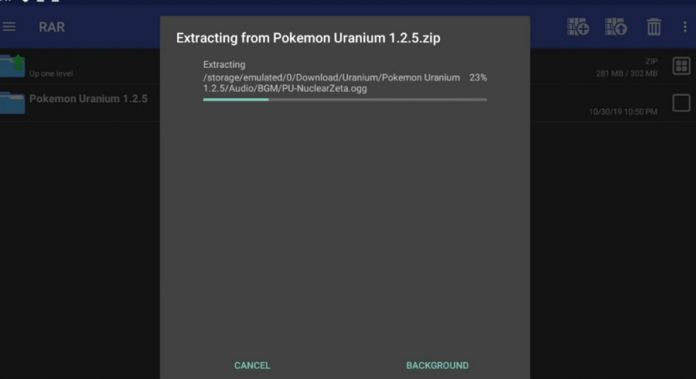 Step 4 – Download JoiPlay
This next one is crucial since you need to download the JoiPlay app.
This app is the one that you need to have to launch Pokemon Uranium. You cannot launch Uranium on your Android device as it is.
JoiPlay can be found on the Google Playstore for free and after the download, it will be installed automatically on your phone (see below).
Step 5 – Launch the game
Now that you have unzipped the game file and have JoiPlay, simply launch the game.
Launch JoiPlay and select Uranium. It will do a quick installation and once everything is finished, the game will be loaded onto JoiPlay (see below).
Just click on that icon to initiate the game.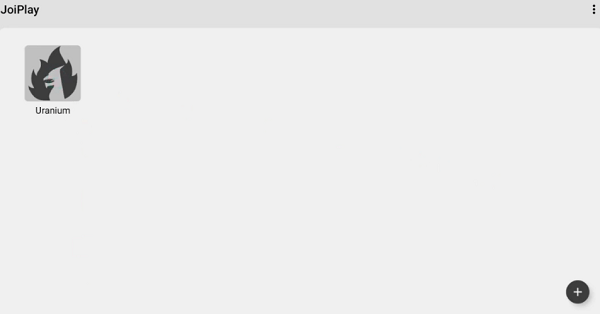 In Closing
Now that you know how to play Pokemon Uranium on Android and PC, what are you waiting for?
It is very easy to install the game and play it on a PC. That's because the game was made for PC without the need for any kind of emulator.
The Android installation process has some complexities, but if you follow our instructions correctly, you should not have any problems along the way.
If the game ever becomes available for iOS, we'll make an update on it. For now, only these two systems can run the game due to the nature of the program.