Aside from GB, GBC, and GBA ROM hacks, there are also Pokemon DS ROM Hacks, and the file format it uses is the NDS file type to play on either PC or Android.
These Pokemon DS ROM Hacks come with a format that cannot be played directly on an emulator, and that's why we've got a guide on how to patch an NDS ROM using Delta Patcher.
Featured Videos
That way, you can patch your DS hacks easily on your computer. That's the unfortunate thing, this step can be done only on PC or desktop units, and it isn't that hard to accomplish anyway, so keep on reading.
Other Related Topics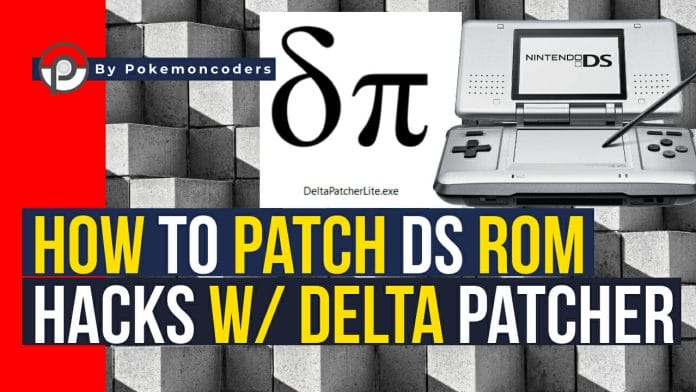 What You Need First
Use the image as a reference below
1. The ROM Patcher
In order to proceed to patch an NDS ROM using Delta Patcher, that's what you need the ROM Patcher. The program we'll be using is the Delta Patcher.
There might be a couple of other patchers out there, but the Delta Patcher is good and reliable in most cases and as per our experience. You can download the program easily online from reliable sites. It doesn't need to be installed as well, but we'll get to the steps later.
2. The Base ROM
You will need to base ROM, which is the same concept as the ones for GBA and GBC games. This ROM will be the one that will be patched or basically have the contents of the hack in a .NDS file format.
The base ROMs used for DS hacks are Diamond, Pearl, Platinum, Black, Black 2, White, and White 2. There are also specifics, like using a particular version of the ROM. You need to find out what the base ROM is or if it is specific.
3. The XDelta File
This is the hack that you need and the one that will be used to patch with the base ROM. It comes in an XDelta file format, and you need to patch it to the NDS file to make it run on the emulator.
In terms of the GBA ROM hacks, the XDelta File is like the IPS or UPS files used to patch ROM hacks.
Steps on Using the Delta Patcher
STEP 1
Launch the Delta Patcher
STEP 2
Open the folder icon under Original File
STEP 3
Choose the Base ROM (for this example, we're using Platinum)
STEP 4
Now open the folder icon under the XDelta Patch File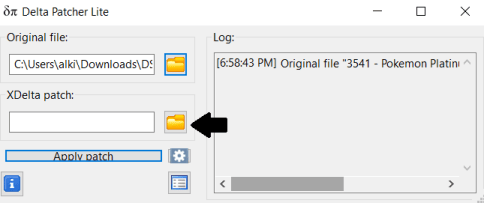 STEP 5
Choose the XDelta file this time (We're using Following Platinum for this example)
STEP 6
Click on Apply Patch and wait for it
STEP 7
When the notification pops up telling you that the patch was successful, you're done
STEP 8
This one is optional. Now that the DS ROM hack has been patched, it will no longer be the same game. Be sure to rename it if you need to and have a spare base ROM since it will be gone.
In Closing
Now that you know how to patch an NDS ROM using Delta Patcher, go ahead and download as many of those known DS ROM hacks as you want. One other thing is that you may notice that the patcher loads a bit slow.
Make sure that all your programs aren't running, and just finish the patch immediately. The steps and XDelta Patcher are only for desktops.
However, you can do the patching on a computer and just copy the ROM files into your mobile device. Android emulators and even iOS ones can run DS files, so that's one thing you can do if you want to play these DS hacks.
Any questions? Be sure to drop your message in the comment section below.