Pokemon Uranium is fan made RPG Maker XP game released back in 2016. This is an interesting game because most fan games use assets from a particular generation. This game mixes and matches assets from the different Pokemon DS games.
You could notice that the game uses assets from the Soul Silver (Heart Gold) and Diamond (Pearl Games) with the overworld and sprites. In the battle mode, it uses a more polished and less pixelated version from the Black and White (BW2) games.
Featured Videos
The Gameplay
The game's story takes place in another region. An explosion from a Nuclear Plant causes a lot of devastation, and our main character loses his mother and ends up living with his aunt. Like most Pokemon games, your character sets out on a journey to capture Pokemon, battle Gym Leaders, and the rest follows.
When it comes to the Pokemon, there are those that are from the games, but Pokemon Uranium has some original Pokemon under its belt.
There is also an interesting way to get your Starter Pokemon. Instead of choosing from the three, Uranium takes a page from the Pokemon Mystery Dungeon games where you have to answer a series of questions. Your answers will determine which Starter Pokemon you can get. This means that if you want to get the Pokemon you wish to, you can look at a guide for the right answers or just do a little trial-and-error scenario.
Unique Game Concept
There are other exciting concepts like doing side quests and a new type which is Nuclear. The interesting thing about Nuclear types is that they are super effective against other types excluding Steel. The downside is that it is also weak in every kind except Steel. Then there are those Corrupted Nuclear Pokemon. They are far more aggressive, and if you catch them, you can also use them.
Using Corrupted Nuclear can be tricky because they can also disobey your orders in battle. It is also interesting to note that Pokemon Uranium was banned by Nintendo in the same year. While the official developers have stopped updating the game, the community to this day are still working on this game, keeping it up to date, and download links are still available.
Features
Nuclear Type
Pokemon Trainer Test (Starter Pokemon)
PokePod
Poke Radar
Pokemon Speech Translator
Over 100 Unique Pokemon (Not from the official games)
Several new Moves and Abilities (Not from the official games)
Nuzlocke Mode
Mega Evolution available
Several sidequests
Screenshots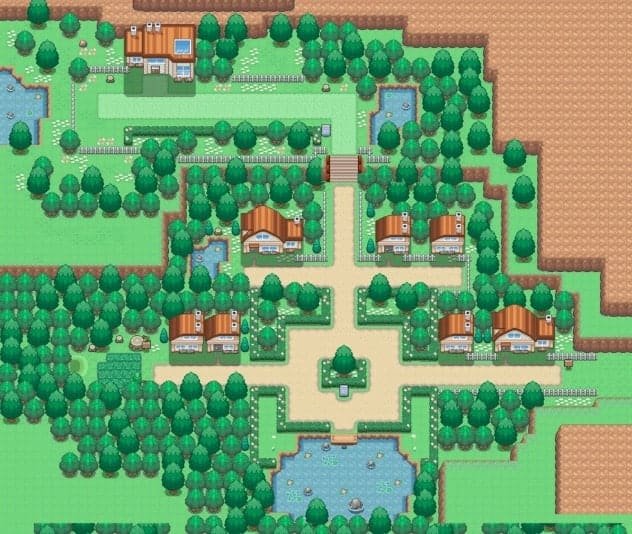 Resource links
Pokemon Uranium fandom, Reddit
Pokemon Uranium Download
---