Whenever you want to play Pokemon games (regular or ROM hacks), you need an emulator if you don't prefer playing them on consoles. The most popular emulator for these games would be the Visual Boy Advance or also known as VBA which is commonly played on Windows PC.
It can play GBA and GBC games even if they aren't Pokemon. The VBA has numerous versions which specifically run for Windows, Android, and iOS. A specific version will only run for that system, and that's why there is a Visual Boy Advance for Mac and that's what we are going to tackle in this article.
Featured Videos
The Macintosh or Mac is a series of laptops and computers made by Apple. It runs on macOS as opposed to iOS. That's why these are other suggestions when it comes to what emulator you can use to run those Pokemon games on Mac. We'll list down essential features, as well as pros and cons when it comes to these emulators.
List of Visual Boy Advance like GBA Emulators for Mac
01) VBA-M
The VBA-M or Visual Boy Advance M is a variation of the VBA. It is the same as the VBA, but at the same time, it has a lot of differences. They say that it improves the older version, but you would still be using the same one with minor differences.
You need to download the version for Mac because there is a version for Windows and other systems. It is free, so that's always a good thing when you can use all the features.
Features
Can run GBA and GBC games
It has save slots (quick save/quick load)
You can use cheats
Screen recording and screenshots are available
It has a turbo or speed up option when playing the games
Clear visual screen resolution and sound
Pros
It is free
Fluent emulation (rare to never slows down)
Can save multiple slots
Cons
Some ROMs tend to crash the emulator
02) RetroArch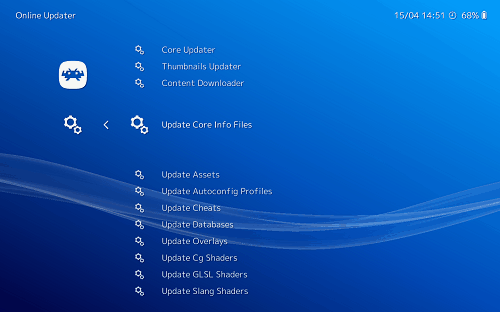 The RetroArch is an interesting piece because it isn't just an alternative Visual Boy Advance for Mac; it is many different systems. First of all, the Retroarch can run different GBA and GBC games, including Pokemon games.
It is capable of running different consoles and systems as well. Even if you download the version for Mac, you have the option to run other games from other systems.
To give you an idea, it can run games on old Nintendo consoles, SEGA consoles, and even the Sony Playstation. It can't run recent and modern systems, though, like the PS3, Xbox, and newer Nintendo consoles, so keep that in mind. Perhaps, this is too much of an overkill if you want to play Pokemon games on your Mac, but it is always a welcome addition since it can run those games smoothly.
Features
Can run several games outside of the GBA and GBC systems
Has save features with multiple slots
Players can also use cheats
Pros
Can run other games in case you want more than just GBA or GBC
You can download it for other systems (i.e Windows, Android, iOS, and others)
Cons
Setting it up maybe confusing and a bit tricky due to the multiple systems it supports
03) OpenEmu
While the RetroArch is capable of running multiple systems, OpenEmu does the same but more. First of all, it is a good emulator to use when you want to run Pokemon games on either a GBA or GBC system. It has you covered and going to the part where it can run numerous systems; it can run a lot of them as well as those very old ones.
We're talking about Nintendo consoles from the NES to the SNES as well as SEGA consoles. One thing it has going for it that the RetroArch doesn't is that it can emulate systems as old as the Odyssey, which includes older consoles like Atari, Coleco, and Intellivision.
Once again, this is perfect if you want to play more than just GBA and GBC games because the emulation is smooth.
Features
Can run multiple systems
Players can save game slots easily and load them
Cheats can be used for some systems
Pros
Easy to handle and light on the system
Configuring your controls and settings can be very easy
Emulation for each system can be very smooth
Cons
Several ROMs may not run depending on the system that you want to run especially the older ones and they may also crash
Other emulator related topics
In Closing
These are just a couple of Visual Boy Advance for Mac alternatives. A lot of these emulators can pretty much run on your Macintosh. Just remember to always check their pages and see if they have been getting new updates. Then again, the recent versions are enough to run on your Mac.
Want more fun when playing your game? Cheating capability is one of the best features that most players sought when playing games.
Think of it as just a way to see if something new is around for you to check and use. Even if you're just looking for a GBA emulator, you can use these if you like playing other games for other systems. The important thing is that they run well and won't give you any problems.