We're going to tackle an interesting fan-made Pokemon game. It isn't a hack because it doesn't utilize any base ROM and the concept is very different. The game we're talking about is Pokemon Wilds. This is a game that utilizes the graphics from the Gen 2 Pokemon games.
If you'd also like, we have a couple of interesting hacks from Gen 2 on this list.
Featured Videos
The game also has original sprites added in, but the presentation is the same. We have character sprites and even Pokemon sprites that have been added because while the graphics are from Gen 2, there are Pokemon from other Generations. We'll put all the important things you need to know about Pokemon Wilds.
You can also check out Pokemblem, which is a hack that has a gameplay mechanic that is also different.
Topics That Might Interest You
Everything You Need to Know About Pokemon Wilds
The Gameplay and Concept
Pokemon Wilds' concept is a bit different from traditional games. It is something similar to a sandbox game with Pokemon elements.
A sandbox game allows people to do what they want without a story to follow, but progression can be limited depending on what you've done so far. This isn't a game where you can rush through it.
It is also an open-world game where you can choose the size of the map before you start playing. Players can unlock the map bit by bit, and the parts that haven't been explored, remain black until players get there.
You can also craft and do battle, but the ultimate goal is to explore and uncover what the world has to offer.
Important Gameplay Elements
While we're not going to tell you how the entire Pokemon Wilds works, we'll show you some important elements of what you do in the game to progress and uncover more of the world. These are just the basics, and it is best that you uncover the rest in the game.
Getting Started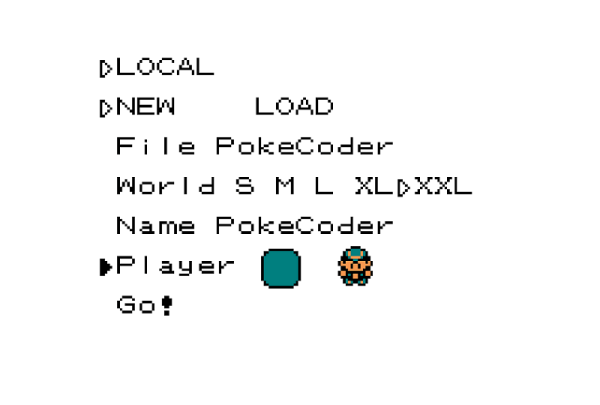 Choose the important things like the size of the map from being small, medium, large, extra large, and extra2x large. The map will be generated randomly per playthrough.
This means that should you start a different save file; it will not be the same map. Then, put your save file name, your character's name, and the appearance. The customization is limited to the look and color of the character.
Explore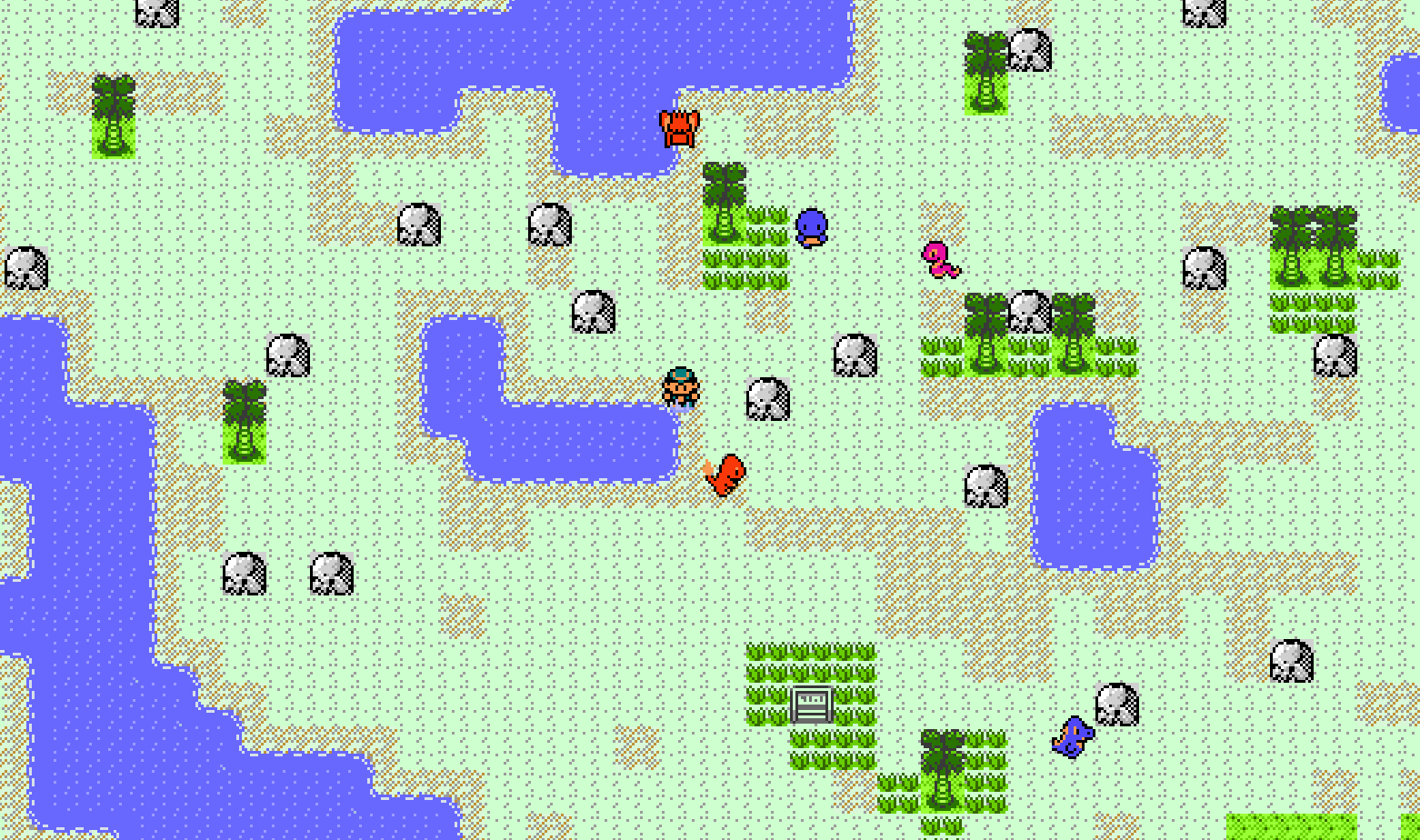 Exploring is the key element; you'll be spawned randomly on the map, and you have a Machop with you from the start, which we'll get to more about later. Exploring is doable as long as you have access to the area.
There are areas where you cannot enter yet because there might be a body of water separating you from it or a wall is blocking your way.
Getting Pokemon
There are two ways for you to get Pokemon in the game. One way is to interact with a Pokemon you see in the field. Simply talk to them, and if the game tells you that the Pokemon is FRIENDLY, then you can add it to your party without any problems.
The other one is to get them via the traditional way, which is to encounter Pokemon through battle, weaken them, and catch them with the right Poke Ball.
If the Pokemon is aggressive, it will attack you and you can come back to it later. There are far stronger Pokemon in the world left for you to explore.
Gathering Items
Combat is one thing, in Pokemon Wilds, you will need to progress by gathering and crafting. There are some Pokemon that will have different abilities.
Cut is the ability that you want to gather Wood and Grass, which are materials for crafting. Other abilities will be available later, like Rock Smash for gathering other Materials.
Crafting Items
When you want to craft items, you need to initially craft the Camp Fire. Approach the Camp Fire, and you get the chance to choose from the available items to craft. The items have the ingredients listed, so make sure that you harvest and gather the items needed.
Building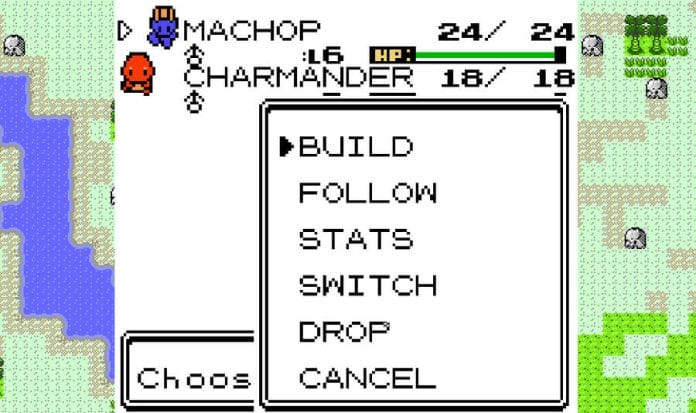 The Machop you had from the start will allow you to build structures. These can be fences to store your Pokemon or even other structures that can be used on the map.
Materials for building can also be gathered, and if you want to remove structures, just use Cut to get rid of them and get the Materials back.
How to Download and Install for Windows
Download
We attached a button below where it takes you to the main site of the creators of the game. They have provided download links for the system that you are using. Click on the link that you want to download, and it will automatically do it for you.
Installation on Windows
Installing Pokemon Wilds is very easy. When you have the file downloaded, it will be a in ZIP file. Simply unzip it and launch the application, which is the icon on the image that you see below, and you can start playing.
How to play Pokemon Wilds on Mac
Playing Pokemon Wilds on Mac requires different yet easy-to-follow methods.
Install Pokemon Wilds
Install Java from this link.
Click on the pokewilds-v084-otherplatforms2 folder, click on Finder on the top bar, then "Services", then select New Terminal at Folder.
Enter java -jar pokewilds.jar into the terminal and press enter.
More installation information is found here.
Additional resources:
In Closing
That concludes our overview of Pokemon Wilds. We didn't cover the advanced features like putting your Pokemon in an enclosure to make them give you items with the right biome. Those things are fun for you to discover.
We just stated the basics to get you started, and if you played games like these, where they are open world and even something like a survival game, then this game can do it for you.
Feel free to check their Discord server and other places where you can get information about the game mechanics.