There are a couple of fanmade Pokemon games out there using different programs. What makes some of these games a bit more interesting is that there are those that utilize Fakemon instead of regular Pokemon. That's where Pokemon Terra Nova comes into play, where it has fanmade and has Fakemon.
Featured Videos
Speaking of the Fakemon, the game has over 800 of it, so that's something to look forward to. When you have a game like this that is pleasing to the eyes, has an interesting story, and a large number of Fakemon, you'll be good to go with all the content you can get.
Other FanMade Pokemon Games
Pokemon Terra Nova Details and More
Story
The story has you as one of a group of people exploring the Deep Blue Region. This little adventure is funded by a woman named Sylvia and like any Pokemon game, you are out to set out on your own adventure. There's a mystery that has to be uncovered and an enemy Team that you have to beat.
Features
There are a lot of interesting features about the game, and we already stated that there are over 800 Fakemon (880 to be exact) for you to use. You also get to choose from four different characters as your player.
You can progress the story however you want with the different locations you can visit. There are 16 Gym Leaders for you to battle against and deal with a group of villains.
Aside from the main story, there are also optional quests for you to do. Costume hunting is also something that you can do.
Pokemon Terra Nova Information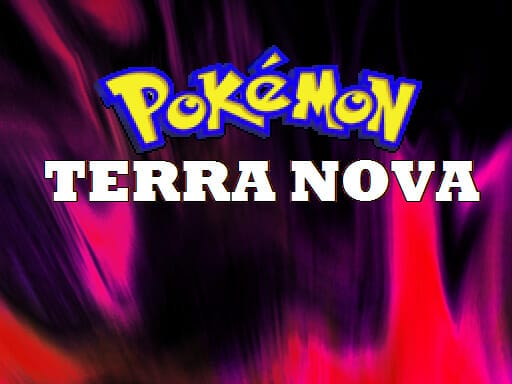 Pokemon Terra Nova
Creator: MC50
Language: English
Created: RPG Maker XP
Source: Link
Feature List
880 Fakemon to use
4 characters to choose from
Costumes that you can get
40+ optional quests for you to complete
Some NPC and characters may appear in random areas offering some dialogue
There might somebody fighting the Gym Leader so wait for your turn
Find Furniture Token by inspecting different locations
Screenshots
Download Pokemon Terra Nova
---
Credits

GAME DEVELOPERS

MC50 (Story, Writing, Mapping, Events, Gameplay, and more)
Zeph2K4 (Fakemon Sprites, Character Sprites, Mapping, and more)

POKEMON ESSENTIALS DEVELOPERS

Flameguru
Poccil (Peter O.)
Maruno

POKEMON ESSENTIALS WITH CONTRIBUTIONS FROM
– AvatarMonkeyKirby
– Marin
– Boushy
– MiDas Mike
– Brother1440
– Near Fantastica
– FL.
– PinkMan
– Genzai Kawakami
– Popper
– help-14
– Rataime
– IceGod64
– SoundSpawn
– Jacob O. Wobbrock
– the__end
– Kitsune Kouta
– Venom12
– Lisa Anthony
– Wachunga
– Luka S.J.
– And everyone else who helped out.

SCRIPTS AND SPRITES

NettoHikari
Ulithium_Dragon
Zeak6464
Tapu Fini
SpartaLazor
leparagon
BlackOutG5
Rune
M3rein
Rigbycwts
Rot8er_ConeX
James Davy
Kaduki/Usui634
Heisenman (Fogs)
Luka S.J.
Maruno
Aveontrainer
Young-Dante
Mezmerkaiser
Kalarie
Avatar
SphericalIce
Etique
Droid779
Similation

SPECIAL THANKS TO
– Darkshadow574
– Muff
– Olivia7
– Prono
– Swood
– Sassin9
– All of our friends who helped with their input as to the final games design!

The Following programs were used to help create this:
– RPG Maker XP
– Pokemon Essentials
– Usenti
– Paint.Net
– Audacity