You've probably played a lot of Pokemon Emerald-based ROM hacks or replayed Emerald numerous times. However, have you played a hack of Emerald that has a ton of features but is in Chinese? That's where Pokemon Snowy White comes in.
The programmer has made several hacks in the past, and Snowy White is just one thing to add to the mix. The game as we stated, is in Chinese, but the details were listed in English in the Source Link provided below. Nevertheless, let's take a look at this interesting hack.
Featured Videos
Other Emerald-Based ROM Hacks To Check Out
Pokemon Snowy White Details and More
Story
The story is the same as Emerald, Ruby, or Sapphire. It's hard to tell since the programmer didn't say, but if you play the game, it is the same as those games. Even if you can't read Chinese, you may already know what to do and where to go as long as you've played any of those games.
Features
This hack has gone through numerous versions, and the original one only had all Pokemon up to Gen 3. The latest version gives you Pokemon up to Gen 7. Along with the Gen 7 Roster, you do get more Moves and Abilities.
The author said that despite going up to Gen 7, many Pokemon don't have their Cries. Also, Mega Evolution and Primal Forms are available. Finally, Fairy-type is also added into the mix.
Pokemon Snowy White Information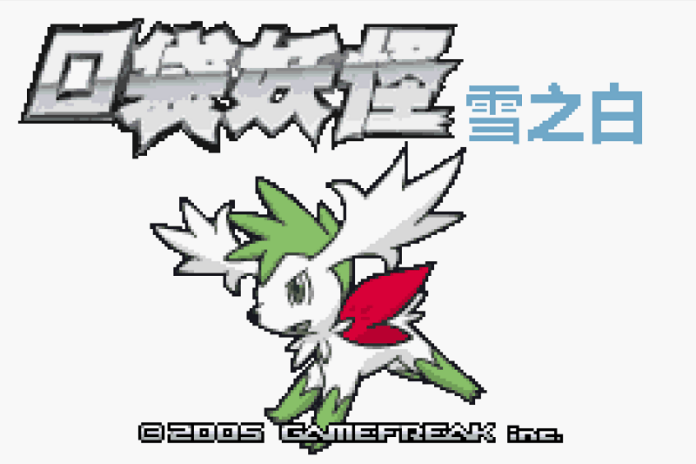 Pokemon Snowy White
Creator: Panda Face
Game Base: Emerald
Language: Chinese
Source: Link
Feature List
Roster goes up to Gen 7
Over 800 Pokemon to catch
Fairy-type
Mega Evolution and Primal Reversion
Over 100 Abilities
TMs are Reusable
New Repel System
Aroun 700 Moves
Battle Grounds
New Repel System
Game is slightly Harder
Physical and Special split
Screenshots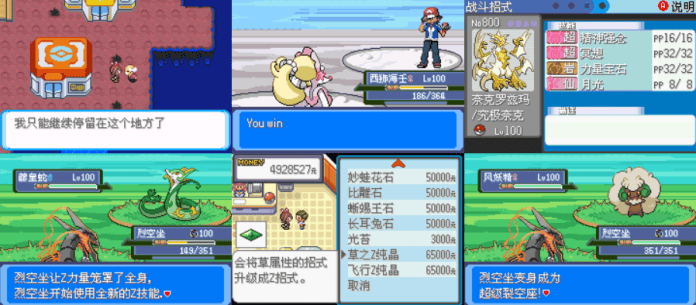 ---
Credits

-DizzyEgg/KDS: Emerald Battle Engine
-Desvol,暗黑洛基亚: For supplying the Rom Base and their tools
-LCCoolJ95: Some of move animations come from the Theta Emerald EX
-破道: Battle background resource
-BlueRose: For helping me update snow weather's effect
(If I forgot to credit anyone, let me know)