ROM hacks are usually about updating and changing something from the base game. There are also instances where the hack can combine two different games with added elements. A good example is the DS ROM hack being Pokemon Silver Yellow.
This game is a hack of Soul Silver, but it has elements of Pokemon Yellow. That's right, the same game from the Gen 1 series. If you have played Yellow, then you'll know that it is different from the other Gen 1 games, which makes it a good fusion with Soul Silver.
Featured Videos
Other DS ROM Hacks to Check Out
Pokemon Silver Yellow Details and More
Story
The story is a bit of a mixture of the Gen 1 games. Even though Yellow is at the forefront, there are elements from Red, Blue, and Green. It is your typical story where your character becomes the Pokemon Champion. The game does take place in Kanto with characters from Gen 1. A change though is that you're not playing as Ash like in Yellow but rather Red.
Features
The game has a lot of features, and one thing is that it has all the Gen 1 Pokemon available. The element of Yellow is that your only starter is Pikachu. You can also get the other starters, such as Charmander, Bulbasaur, and Squirtle by progressing through the story much like in Yellow.
There are also some Pokemon from later Generations, as well as a couple of Legendaries. Mega Evolution is also included in the game, and edited Pokemon spawns and Trainer locations, and Pokemon Teams.
Pokemon Silver Yellow Information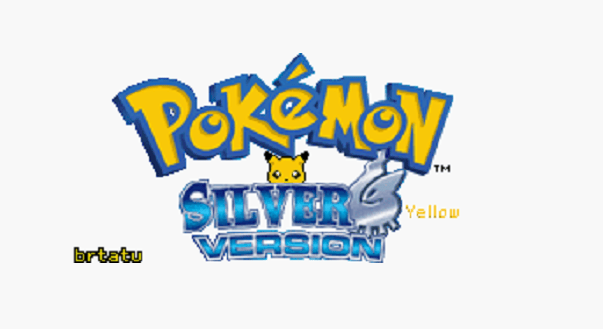 Pokemon Silver Yellow
Creator: brtatu
Game Base: Soul Silver
Language: English
Source: Link
Feature List
Pikachu as a Starter
Get other Gen 1 Starters free
Mega Evolution added
Certain characters have been added
Trainers have been edited
Trainer's Teams have been changed
EV Training
Kanto and other Locations to explore
Screenshot
Download Pokemon Silver Yellow (xdelta)
---
Credits

migles for testing
internet artists for doing Mega-Pokémon's and Red's sprites
DS tool developers for making all edition possible
DeadSkullzJr for fixing flashcard compatibility and adding new game icon and description