The Cloud White series of ROM hacks is one of the more interesting hacks out there. That's where Pokemon Cloud White 3 enters into the picture being the third game in the series.
The story pretty much picks up some time after Cloud White 2 ends. This is a good thing if you're a devout follower of the series or have played the first two games.
Featured Videos
Cloud White 3 has a lot of interesting features that will keep you hooked. You have multiple Regions to explore as well as a ton of Pokemon to catch.
It also has some open-world elements that you may like in certain parts of the game. Here are the things that might catch your interest when it comes to playing Cloud White 3.
Other ROM Hacks you can play
Pokemon Cloud White 3 Details and More
Story
The story takes place just sometime after the end of Cloud White 2. Your character heads off to the Kaido Archipelago or Region to continue your search for your rival Sarutobi. Exploring the Region is your task and you'll encounter one of the evilest groups in the world which is Team Rocket and they'll be there for a long time.
Features
Cloud White 3 has a ton of features that you can tackle. The roster goes up to Gen 7 that you can catch a lot of them in the game. The stats and types are also updated to the recent games.
Certain characters from the Pokemon anime series also appear in the game. The game's graphics are based on the NDS games, particularly from Gen 4. The UI has also been changed as well as new and added music to the game.
Pokemon Cloud White 3 Information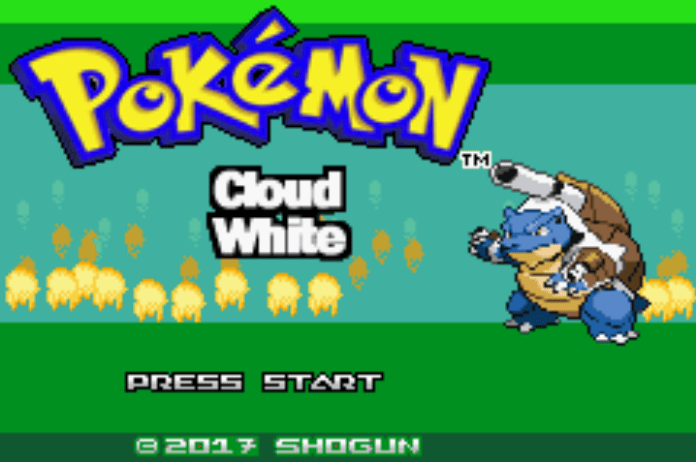 Pokemon Cloud White 3
Creator: Shogun
Game Base: FireRed
Language: English
Source: Link
Cheats: Click here
Feature List
Pokemon roster goes up to Gen 7
Multiple Regions to explore (Kaido, Sinnoh, Sevii, Setoh and Kouros)
Physical/Special split
Berry and Honey Trees
Fairy-type included
Mega Evolutions
Day and Night cycle
You can run anywhere
Weather system in the game
Level cap has been increased up to 200
Updated and new Items added
Secret areas are in the game
Screenshots
NOTE: PATCHING IS REQUIRED TO PLAY THIS GAME!
We don't share pre-patched rom hacks and roms – sharing these files is considered piracy, and it's illegal! Before you can play this game, you need to patch the downloaded file to a clean base rom. To learn more on how to patch, check this guide.
Pokemon Cloud White 3 Download
---
Credits

Arka 9, Mickey', Diegoisawesome, Doesntknowhowtoplay, Ledxil, Darthatron, JPAN, Lunos, Mr. Dollsteak, and all those who will recognize their features in the game.