If you like the Gen 3 games like Ruby, Sapphire, Emerald, and Pokemon White, you might want to try out Pokemon Hoenn White. The concept of this DS ROM hack is that it hacks Pokemon White, but instead of having the regular lineup, it uses all Gen 3 Pokemon.
Featured Videos
You're basically playing Pokemon White (or Black) with none of the Gen 5 Pokemon. That's not a bad thing because several of the characters as well are from Gen 3. Dive into this interesting hack for your DS emulators and more.
Other DS ROM Hacks
Pokemon Hoenn White Details and More
Story
Just as we mentioned, the story utilizes Pokemon White and Black. There might be some minor alterations, but the hack is generally White and Black's story. You might already know where to go and what to do if you've played White or Black.
Features
The Pokemon in this hack are all from Hoenn or Gen 3. This means that the Pokedex has been updated to only Gen 3 and none of the other Generations. You get the three Hoenn starters, and your characters are from the Gen 3 games. Also, the trainers' Pokemon lineup has been changed. This hack is slightly harder than the original White. Despite utilizing Hoenn or Gen 3 themes, the game still takes place in Unova, which isn't a bad thing. The music and other things also contain Gen 3 themes. The game hasn't had any update in years, but it is somewhat complete and playable.
Pokemon Hoenn White Information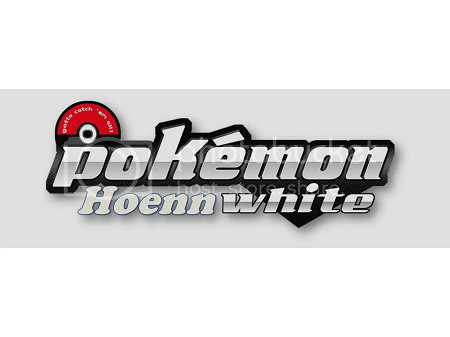 Pokemon Hoenn White
Creator: KingDrapion
Game Base: White
Language: English
Source: Link
Feature List
All Gen 3 Pokemon
Updated Types and Stats
Trade Pokemon will evolve without trading
Slightly harder
Hoenn Music
Changed some of the characters and trainers
Altered Pokedex
Screenshot
---
Credits

Sprites:

http://oceanslugiasp…deviantart.com/

http://wesleyfg.deviantart.com/

http://jordanice42.deviantart.com/

Music:

http://www.youtube.c…er/HyperShadicX

Hack tools:

KazoWAR- BWTE, BWSE, BWME, BWOE

Pedro250- Evolution editor

NeltaZero- Wild Pokemon Editor, Starter Editor