People still play Pokemon Emerald today, and that means that they would want to find Pokemon Emerald cheats to use, and one of them would be cheats involving experience points. If you want to learn how to use the Exp cheat for Pokemon Emerald, continue reading.
Pokemon Emerald remains one of the best games in the Pokemon series. It is arguably the most favorite in the Generation III games compared to FireRed, LeafGreen, Ruby, and Sapphire. Then again, Emerald is another variation of Sapphire and Ruby but with a bit of twist and more added content.
Featured Videos
Using the Unlimited EXP Cheat
Before publishing this article, we created and posted a video version of this guide on Youtube, and our viewers like it so much. For that reason, creating an article version might be a good idea.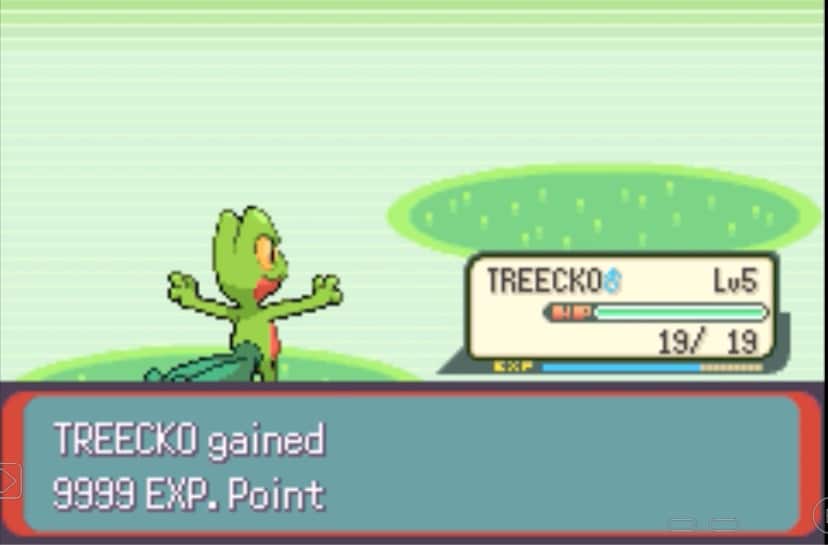 Applying the unlimited EXP cheat is so easy. What you need to do is to put the code seen below and follow the steps stated.
Pokemon Emerald Unlimited EXP Cheat Code

82000060270F
82022D48270F
82022F7C270F
8202309C270F
820241F0270F
Step 1
Open up your favorite GBA emulator; most people use VBA or Visual Boy Advanced emulator for PC users and My Boy for Android. Mentioned emulators are the most popularly used, but other emulators can also support inputting cheat codes.
Step 2
Open up the cheats menu in your program, and you'll see something like the image below.
Step 3
This code works for the Code Breaker type and not Gameshark, so click on Code Breaker. Then, you can put the code that we have above on the box below. You can also title the cheat whatever you want it to be.
Step 4
Once you're done, you'll have the image below where the code has the letter E on status. The letter E means that it is ENABLED or turned on, and all of them have to be enabled. If the letter is D, then the cheat is disabled. Just keep that in mind because you can turn the cheat on or off.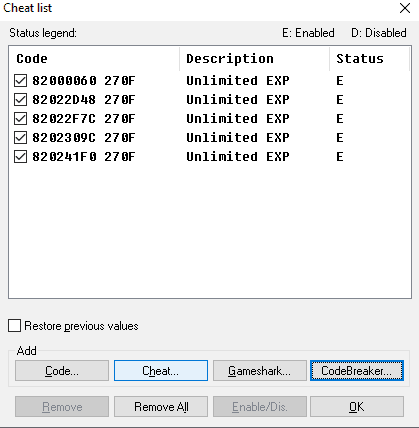 If you did the cheat correctly, then the next thing that you should do is to find a random battle. It could be a wild Pokemon or trainer battle. All you need to do is to beat the enemy, and if the code is correct, you'll have an unlimited amount of EXP given to the Pokemon that were in battle. You need to turn the cheat off or disable it when you want the EXP to stop pouring in.
In closing
The unlimited Pokemon Emerald EXP cheat can be useful, and there are others like it. You could also use the unlimited Rare Candy cheat, which uses a code and follows the same steps but results differently. There are also other methods, but this one is very convenient when you think about it.