You're celebrating your 12th birthday; you invited four of your friends who just like you, love Pokemon. The celebration is about to start, and suddenly an unusual event just happened, a strange aura appears in your room and causes you to lose consciousness.
Odd things are happening after that aura shows up on your birthday. You woke up in the middle of the forest, and you'll meet a Torchic and a Chikorita.
Featured Videos
The surprise doesn't stop there; the Pokemon thought that you are Pikachu – a Pokemon like them.
Torchic and Chikorita ask you to become a part of their Rescue Team, and for some reason, you joined them. Your journey has just started.
---
Game Information
Pokémon Ruby Destiny – Rescue Rangers
Game base: Pokemon Ruby
Source: Link
Other version: Reign of Legends
Features
Play as a PIKACHU
Rescue Other PKMN Who Needs Help
Chikorita And Torchic Will Be Your Partner
The Three Main Characters(Pikachu, Torchic, Chikorita) Won't Evolve
Heal With Nature; Healing Berries And Healing Plants
New Tiles
New Scripts
New Overworlds
No Catching Items
Screenshots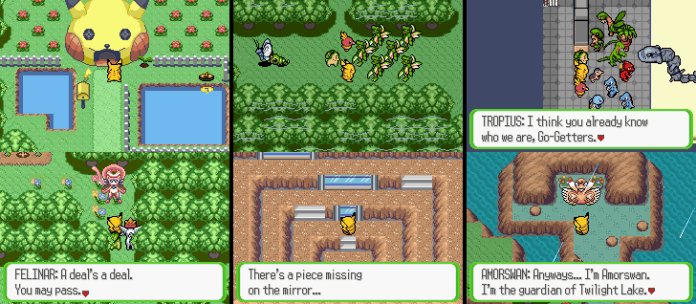 Pokemon Ruby Destiny – Rescue Rangers Download
---