Here's a little bit of a sad story when it comes to Pokemon Wish Version. The creator dedicated this to one of his friends who passed away who had made an impact on his life.
That being said, it is still a hack that is in the developmental phase. Basically, this isn't finished yet but has a playable DEMO ROM below.
Featured Videos
This list contains some finished or completed ROM hacks you can play.
Wish requires the FireRed 1.0 ROM if you want to patch it. That shouldn't be too hard if you can find it.
Anyway, when you don't know how to patch the file, feel free to use this guide for the attached file below for the Wish UPS file from the programmer.
More ROM hacks to play
Pokemon Wish Version Details and More
Story
The story starts off innocently enough when the player is seemingly going through the notion of any Pokemon game. It's then pushed into a world of mystery and intrigue.
What mysteries lie in the rich history of the Acromia Region? Who are the people behind the Black Star cult who seek to revive the Wishmaker?
Features
Currently, Wish has Pokemon up to Gen 8, but not all are available. They plan to add Gen 9 Pokemon later on but the roster in itself is good, spanning over 400+ Pokemon.
The game mechanics are updated up to Gen 8 with a plethora of new Moves and TMs.
There is also a day and night cycle, as well as a ton of post game features. These would include Mega Evolution, Dynamax, Z-Moves, and so much more.
Pokemon Wish Version Information
Pokemon Wish Version
Creator: Prof. Leon Dias
Game Base: FireRed
Language: English
Source: Link
Features:
Over 400+ Pokemon (Up to Gen 8)
Learn sets and moves have been updated
New TMs and move tutors added
Updated and custom sprites and graphics
Dexnav can be unlocked anytime in the story
Mega Evolution
Dynamax
Z-Moves
HMs can be removed
Day and night cycle
Post-game content
Screenshots: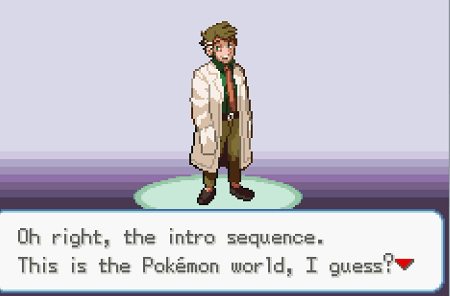 Download Pokemon Wish Version
Notice: Use the FireRed 1.0 ROM
---
Credits

Christ there is a lot, if I somehow forgot to note something of yours that I used, call it to my attention and I will add the credit you deserve with an apology. Since this is so very long, I will contain it within a spoiler. However, special thanks goes to the main dev team!

Kwenio, Lead art director
Artsy, concept artist
Fuwu, sprite artist
Cynda, sprite artist
Idilio, sprite artist
Mimi, music
Doc Breeb, music
Aosana, writer and editor, bug tester

Special Mentions also go to:

Skeli + Pokemon Unbound team, for help with DPE, CFRU, and various insertions and lending resources
The folks at RHH for supporting our project!