Pokemon Rusty is a weird game with a funny story based on the Youtube video series by Dorkly. Rusty is a 10-year-old Pokemon trainer who dreamed of becoming a Pokemon master someday.
Featured Videos
The game is set in Pallet town where you will receive a Kakuna from Professor Tree. The professor likes to smoke, and for some reason, his lab is full of smoke, he wears cool black shades.
The adventure goes on with Rusty, uncover more exciting happenings and play Pokemon Rusty until you finish it. See the game trailer for an overview of Pokemon Rusty.
For more games like this, check out our collection of Pokemon FireRed rom hacks collection and Pokemon Rom Hacks List (GB/GBC, GBA, and NDS).
---
Game Information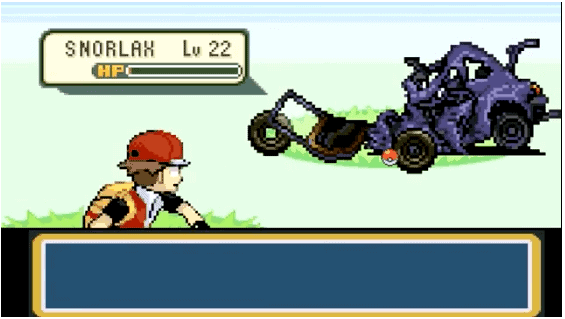 Pokemon Rusty
Release Year: 2014
Creator: Dorkly
Game base: Pokemon FireRed
Language: English
Features
Funny and entertaining story
New Modified graphics and effects
Screenshots