So, you are interested in rare candies and want to enjoy their benefits for your Pokemon? I've got your back because I will give you the rare candy cheat code for Pokemon Ruby that works in this post.
Featured Videos
It's not easy to find rare candy in any Pokemon game. As the name suggests, the item is rare and cannot be easy to obtain. In our collection of Pokemon Ruby Cheats, the rare candy is one the most sought after and used cheat.
Another advantage, as well as the hidden use of rare candy, is that it can revive fainted Pokemon; however, it can't be used during a battle.
Leveling up and making your Pokemon stronger takes time; you might get bored as the process is really slow. But, If you are eager to own a competitive Pokemon partner, you might want to use Pokemon Ruby rare candy cheat. Cheating is used just for extra fun only but can be very beneficial.
Pokemon Ruby Rare Candy Cheat Code (Check PC)
280EA266 88A62E5C
How To Apply Rare Candy Cheat in Pokemon Ruby
Some few reminders to take note
Cheats work best for V1.0 ROMS, so if you have Ruby v1.1 rom, the cheat may not work for you. Other known Ruby version that works for cheats is the Ruby (U) (Mugs). For emulators, the cheat works well on My Boy and Visual Boy Advance based on experience.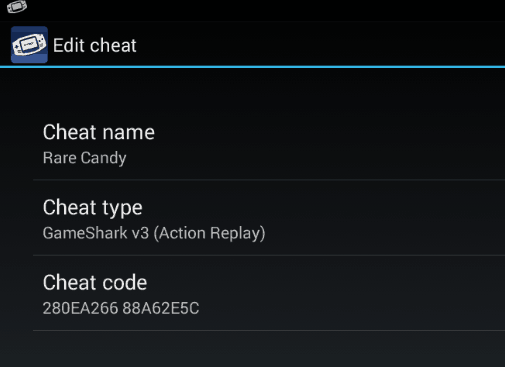 Activating the rare candy cheat in Ruby is extremely easy; the steps are easy, but don't get bugged by the glitches you might encounter.

Step 1: Open your Favorite GBA emulator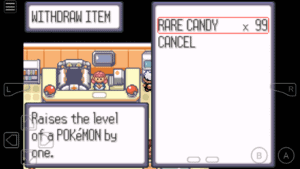 Using your favorite GBA emulator, enter the cheat code. If the cheat type is asked, select GameShark V3 (Action Replay).

Step 2: Go to PokeCenter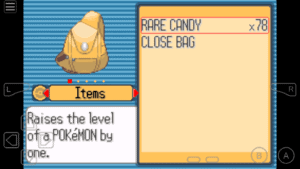 Head over to PokeCenter and select your PC, open your item storage and withdraw the rare candies.

Step 3: Check your Bag
Check your bag to see if the rare candies exist, and if it does, you can now start using the candy to your Pokemon to level up.
Step 4: Disable the cheat
Finally, turn off the cheat after use to avoid future issues such as unknown glitches and random crashing.
Closing
Cheating in a game can be unethical, but not in all situations. Sometimes you need a cheat for advancement and extra fun. Rare candy cheat is handy, especially in Pokemon Ruby.
If you have questions or if you think I missed important information in the post, post it in the comment form below.