Pokemon Gaia supports a mysterious power-up called Mega Evolution, the most favorite and most requested feature for every Pokemon game. I've personally played Pokemon Gaia myself, and I was totally blown out by the amazing features and its entirely new gaming experience.
I can't believe the game is from FireRed because of its amazing features and astonishing improvements. The game is still in beta release, but let's hope for more improvements and new adventures to explore.
Pokemon Gaia is one of the best Pokemon GBA ROM hacks out there. There are plenty of good looking the same games out there, but this one is a must-play. Download it now and patch the downloaded file to a FireRed rom.
Recommendation: We recommend checking our collection of Completed Pokemon GBA rom hacks; you can go wrong choosing any of these games.
---
Game Information
Features
The Generation 4 physical / special / status split
The Generation 6-styled capture-experience system
The Black 2 / White 2-styled Repel system
Infinite TMs
Gen. 4 – 6 Pokémon
Gen. 4 – 6 moves
Gen. 4 – 6 items.
Mega Evolution
An updated type chart
Updated learn sets
Updated moves
Updated sprites
New items
New moves
New music!
Rock Climb and climbable walls
Hidden Grottoes
The Bug-Catching Contest
The Battle Marsh
Extensive decapitalisation
Sideways stairs
Minor updates and polishes
Screenshots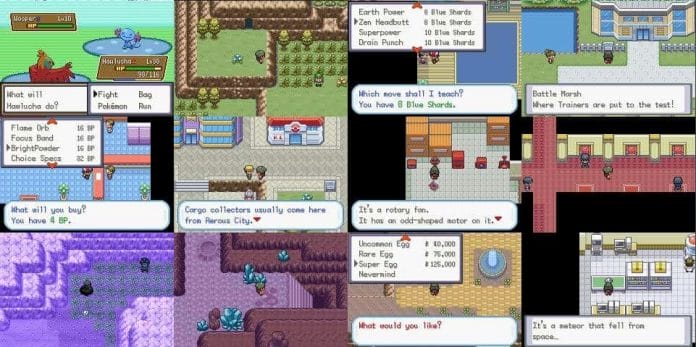 Gaia Pokemon Locations
Includes obtainable and unobtainable Pokemon, click here.
Gaia Items Location
Information includes to find/locate Mega Stones, TMs and HMs, click here.
Gaia Changed evolution methods and Move Tutors
Evolution methods, Move tutors
Pokemon Gaia V3 Download
---