Want something biblical story in your Pokemon? This game is for you! Mirage of Tales: The Ages of Faith is an excellent and exciting story inspired by ancient biblical tale heroes in the world. As you play the game, you are given three characters to choose Kala, Evandor, and Zhafira, each of these characters has its unique story for you to uncover.
Download Mirage Of Tales now and patch the dowloaded file to your FireRed to play.
Featured Videos
---
Game Information
Pokemon Mirage Of Tales: The Ages of Faith
Release year: 2015
Author: Avara
Game base: Pokemon FireRed
Source: Link
Special Features
The Finance Chamber
Alignment System
The Strategy Map
And more..
Screenshots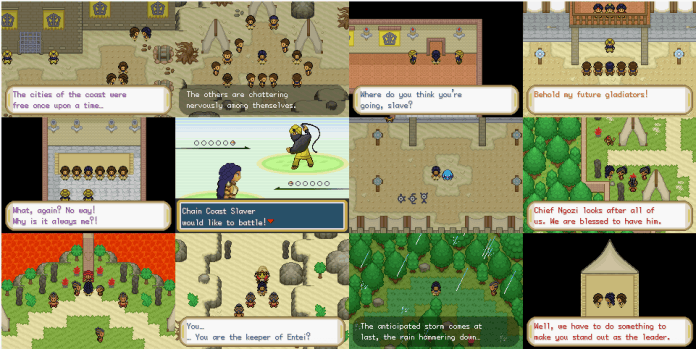 Kala's Tale

Evandor's Tale

Zhafira's Tale

Trailer
Download Mirage of Tales
---