Pokemon Empyrean is a fan-made Pokemon game that started back in 2017. There were several hiccups along the way, but the game is finally complete and fully playable today. It uses the RPG Maker XP program to make an exciting game. It is your usual game where you have to traverse through the Region and catch Pokemon to match wits with the Gym Leaders and Champion eventually.
The game has updated mechanics as well as some original content to boot. It has added types, several Fakemon, custom sprites, and a whole lot more. The game is large when it comes to size, with is half a gigabyte. Then again, when you play Pokemon Empyrean, you can tell that everything inside it is worth it.
Featured Videos
Pokemon Empyrean Details and More
Story
The story of Pokemon Empyrean takes place in the Omuran Region. Your character is on vacation with your father. He is then abducted by the remnants of the Vordev Group, which is this game's evil villain group. You must now become a Pokemon trainer and find a way to save your father. Along your journey, you have to catch Pokemon, battle trainers, and eventually meet up with the Vordev Group and save your father.
Features
One of the strong points and interesting features of the game is that you can choose from many Starter Pokemon. Multiple starters from different Generations are available at the beginning. The game also has three unique and original types, which are Light, Data, and Gold. It also has several Fakemon and Mega Evolution features for some of the Pokemon. The lineup of Pokemon consists of Gen 1 to 6, along with updated items, stats, moves, abilities, and types.
Pokemon Empyrean Details
Pokemon Empyrean
Creator: Stochastic
Language: English
Source: Link
Feature List
Over 20+ Starter Pokemon to Choose from
Choose from several characters to play as
Several Fakemon available
Fusion is in the game
Three unique types (Data, Gold, and Light)
Mega Evolution
Updated type charts
New and custom items
Several items can be crafted
Screenshots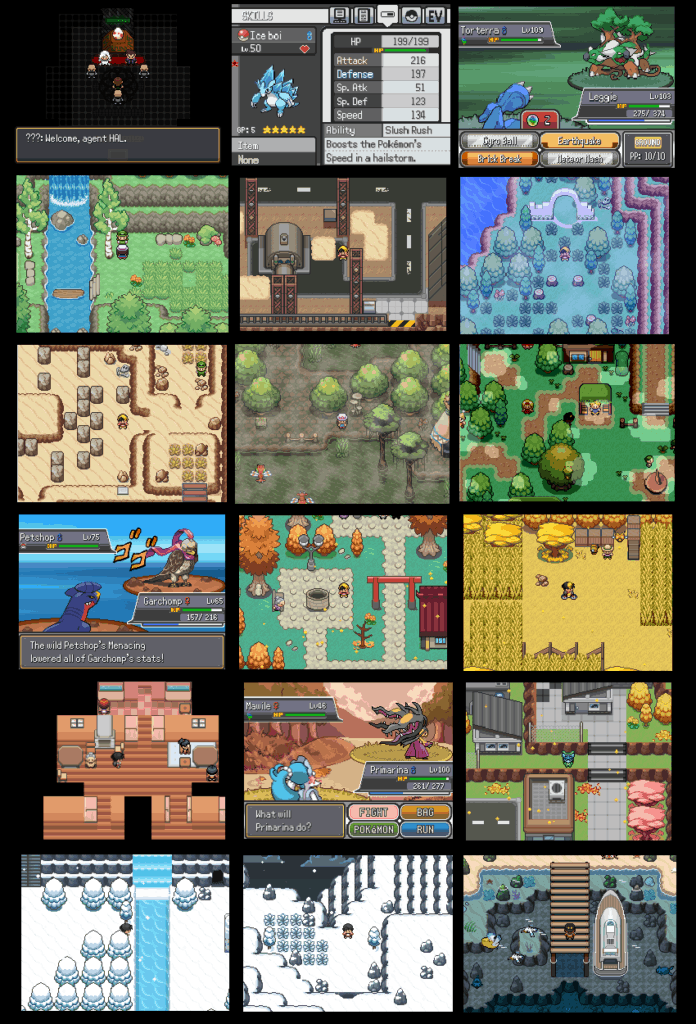 Pokemon Empyrean Download
---