It's not complicated to learn how to soft reset your 3DS, this will only need a few key combinations and a bit of memorizing skill so you can use it in the future.
Featured Videos
In playing core series Pokemon games and some other Pokemon games, you will find a feature which often called soft resetting. A soft reset is way faster than hard reset since you are only resetting the game itself and not the system.
The soft resetting feature is useful when your game hangs up or freezes for whatever reasons and you want to start over without deleting the Pokemon save file.
When you soft reset, you will need to press the appropriate button combinations and this will result to return the game to the startup screen.
Using Soft Reset
A soft reset is beneficial as it can make influence the Pseudorandom number generation values generated of a Pokemon game for an in-game event (Shiny, particular IVs or Nature).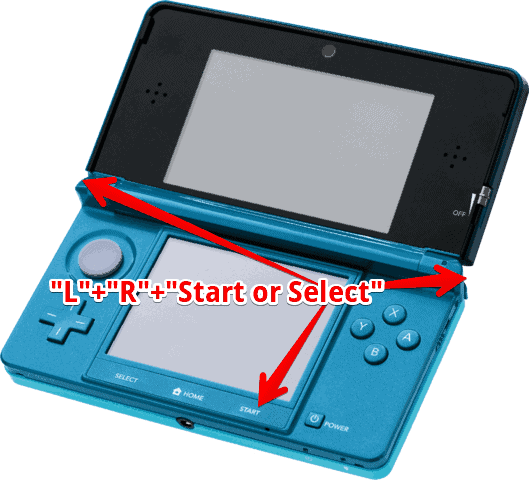 You can do soft reset anytime, but not while saving a game. For Pokemon players, soft resetting is commonly used for an attempt to encounter shiny Pokemon or often referred to as Shiny resetting.

Soft Resetting Button Combinations for Nintendo 3DS
To soft reset on Nintendo 3DS simply press and hold "L"+"R"+"Start" or "Select". When done correctly, the screen will immediately turn to white and the game will restart.
Video
Want to see how soft resetting is done in 3DS? I recommend watching this Youtube video.
Conclusion
Now that you already know how to do the soft resetting trick. You can now utilize the method of capturing a Pokemon with desirable nature, stats or if you're lucky enough, a shiny Pokemon. Good luck and have fun.