Pokemon Go has been around for 2 years now and it still has some technical problems from time to time. That's fine but one of the most annoying problems that players encounter is the notorious "Failed to Detect Location" problem.
Featured Videos
Basically, the game is unable to determine where you are hence the game won't function well. You can see your character and check your Pokemons and items but you won't be able to encounter anything because the map is blank. Don't worry though as there are several ways for you to fix the problem assuming you know the reason.
The common reasons as to why "Failed to Detect Location" happens
One reason is that your internet could be slow. The game will load slow and sometimes it causes this error.
Another reason is that your GPS may be broken for some reason. You do need to turn on the GPS to let the game track your location.
It could also be because the signal is weak. That's due to some areas being blocked by buildings or certain obstructions
The game or your device could be out of date which contributes to this problem.
The Different Steps That You Can Do to Fix Failed to Detect Location in Pokemon Go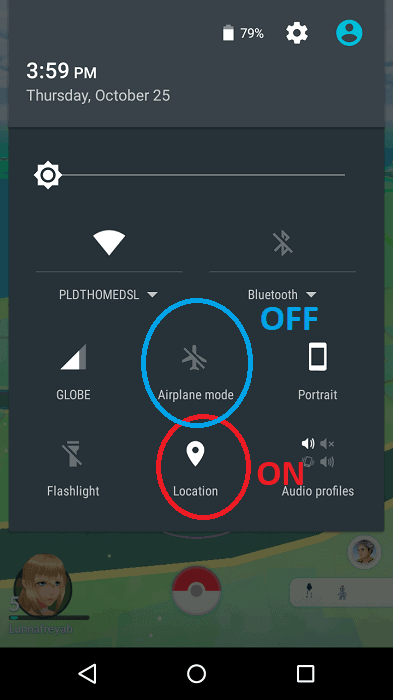 Check your GPS
The first thing that you can do is to check your GPS if it is on. If it is on and the error still occurs, what you need to do is to close the game, turn the GPS off and on again, and then just load the game again and see if the problem still occurs.
Check Internet Connection
You should also make sure that your internet connection is good. Then again you would mostly find out if the internet is slow as the game is lagging even before the problem occurs. It could still be a factor which is why you need to check if your internet speed is good or not.
Check your Area
Make sure as well that you're not in an enclosed area. The signal can be blocked or weakened if there are obstacles in your area. You can try to go to an open space to see if the problem will persist. If it does then the obstacles aren't the reason as to why the problem is happening.
Do Classic Phone Restart/Reboot
You could also do the classic phone restart or reboot. You can basically just turn off your phone or device. Wait a couple of seconds and then turn it back on and then load the game to see if the problem still continues.
Uninstall and Reinstall The Game
This one could be a bit hectic but you can also try to uninstall the game. Then you need to download the game again and load it up. This is a bit tedious and only do it when you've done the above-mentioned methods and it still doesn't work.
Login your Account on Another Device
This next one is also a bit hectic as the problem could the phone or device itself. You can try logging in your account on another device since you can transfer data easily. If the game runs perfectly on the other device then the problem is the previous device.
It could be something with the OS or the device itself. Try to see if you need to update the OS so that the game would work.
Are You Trying To Do Spoofing?
It could also be a case where the player performs something called spoofing. Basically, spoofing is like a cheat where you fake your GPS location. Let us say you're in California and you spoof your location to be in China because some rare Pokemons are popping up there. The spoofing could affect the detection of your actual GPS.
Just stop spoofing for the time being if the problem is becoming unbearable. If you want you can also get rid of spoofing or just turn off the application and play the game in your current location to fix the problem.
Conclusion
This Failed to Detect Location in Pokemon GO problem can be a bit of a hassle but this is just a minor setback. You don't lose anything you already have unless the problem happens as you are capturing a Pokemon or something else. Just do these steps and you'll be fine in fixing the problem.