The author of Blazed Glazed, Tudou played Pokemon Glazed for several times but later he finds out that there's something needs to improve the game. New moves are added from the newer Pokemon generations and added more and more features later on.
Pokemon Blazed Glazed is an improved version of Pokemon Glazed with some noticeable difference. In the game, Riolu evolves at level 25 instead of by friendship.
Featured Videos
Eevee can now evolve as Def-Eevee (Defensive) and alternatively Off-Eevee (offensive), Eevee can also evolve to Vaporeon (water stone), Umbreon (moon stone), Leafeon (Leaf stone), or Sylveon (Sun Stone).
Eevee-Off evolves into Jolteon (thunderstone), Flareon (fire stone), Espeon(sunstone), or Glaceon (Moon Stone).
There's more to check out in this game, save the patch file now and patch it to your Pokemon Emerald rom using any patching tool such as NUPS.
Also see: Pokemon Blazed Glazed Cheats
---
Game Information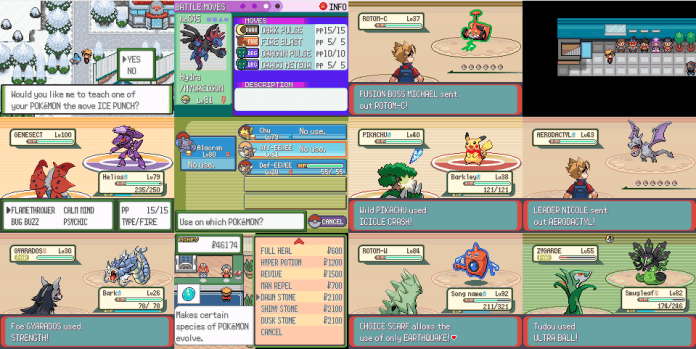 Pokemon Blazed Glazed
Author: tudou
Game base: Pokemon Emerald
Language: English
Features
New moves from Generations 4-6
Plenty of changes regarding Pokemon
Movesets and rosters given a complete overhaul
Screenshots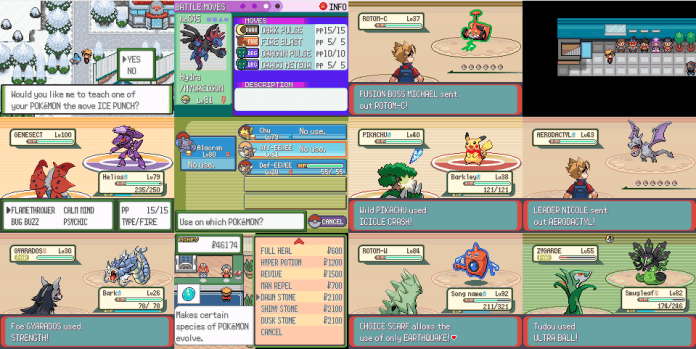 Pokemon Blazed Glazed Download
---